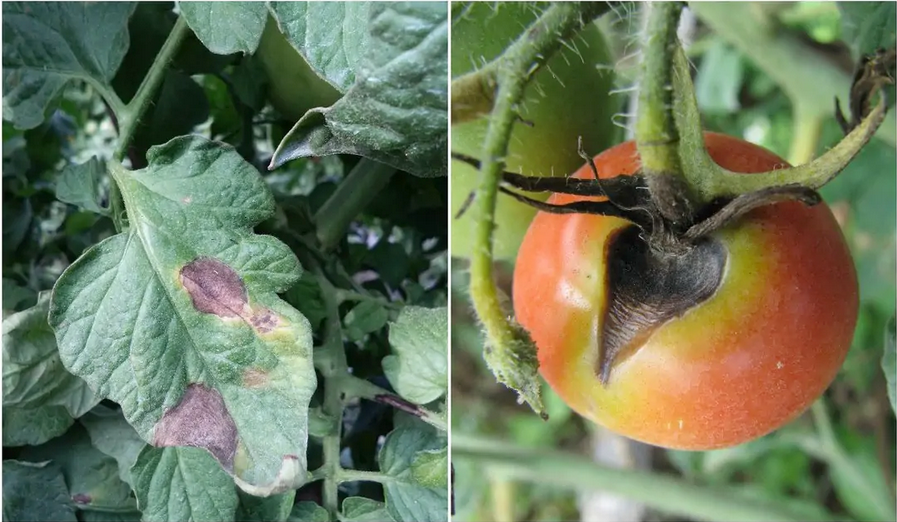 Growing tomatoes this year? It's that time of year, when rain and warmth together mean tomato blight can flourish. Many allotmenteers may be affected – particularly on outdoor grown plants.
There is no recommended remedy available at present, unfortunately, but in the early stages, removing affected leaves and fruit may slow things down. Once the stems are affected you must harvest any fruit you can and pull up and destroy the plant.
What to Do
Please check tomatoes now – early signs can be brown spots on leaves and fruit.
If blight is established, pull up the plant and bag it. Clean your hands and tools – not in the water tanks, please! You can keep any green tomatoes and eat any unaffected ripe ones.
Don't put affected fruit and plants in your compost bin – the temperature is unlikely to be high enough to kill the spores and blight will come back next year. You can put them in green waste collection for the council as their facility runs at higher temperatures.
To avoid spreading blight, be careful when watering tomatoes. Don't splash water up the stems or on to lower leaves as the soil may contain blight spores.
Let's see if we can stop it spreading now ……….
If anyone has treatment recommendations to share, please do contact us by email.