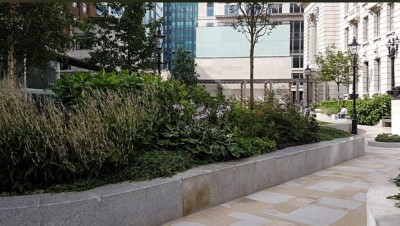 Buildings come and go – creating open spaces for modern gardens to add to the numerous historical ones….
City Garden Walks organise guided walks that will take you round some of these new 'hidden' spaces
Walks are offered on multiple dates through October. Cost is around £10.
Find out more and book ahead:
https://www.eventbrite.co.uk/e/modern-gardens-of-the-city-of-london-tickets-169179643869?
The City of London is almost 2000 years old and is constantly being updated – new roads, new buildings and new gardens. Each redevelopment creates an open space – which gives the opportunity for a new 'garden' to be created. Some follow traditional lines whilst others combine history, horticulture and sculpture. Join our guide for a pick-and-mix blend of the old and the new.

City Garden Walks