Read our  July 2018 Bulletin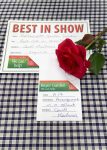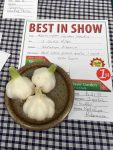 A bumper summer edition for you this month:
The pleasures of visiting Chiswick House
Beginning with a Wormery
Bond Class, Granard School visit the allotments
Delicious aubergine salad recipe
A full write up on our successful Summer Show
and goodbye mr. slug? – check out the latest products in the Store.
Enjoy the sunshine!