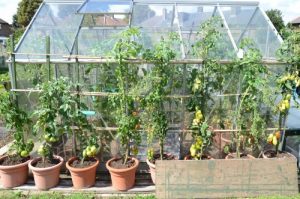 The Autumn Show will take place on 8th September at 3.00pm in St. Margaret's Church Hall, Putney Park Lane. We hope the sunshine has encouraged some good crops this year.
Autumn Show Schedule 2018
Autumn Show Entry form 2018
Rules for Competitions and Shows
We would welcome cakes and biscuits for the refreshment stall, preserves for the produce stall, along with cuttings and plants. Also tombola items, including any for children. Please do come along to support, enjoy the show and meet your fellow allotmenteers.
If you could volunteer to help on Saturday, or particularly to set up the hall on Friday evening (7th Sept) please email rgs.sw15@gmail.com or let Carol Martinez know.