The Store re-opens after its Christmas Break on Sunday 9 January
We will have plenty of Country Natural available and seed composts are being delivered next week.
COVID
The Omicron variant is very much with us and thus it is important that visitors to the Store follow COVID procedures. This may mean queuing outside the store, especially when the potatoes and onions arrive.
Hand Gel and masks available in store.
Potatoes and Onions will be available from the Main Store from Sunday 16 January.
We will have 5 varieties of potatoes and 2 of onion sets as follows:
Potatoes are sold by the kilo and you can pick and mix.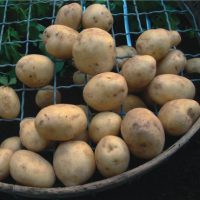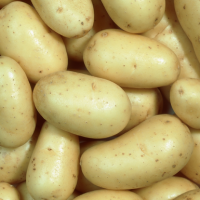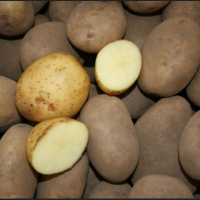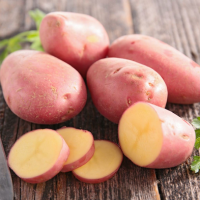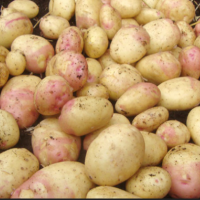 FIRST EARLIES for planting late March/early April and Harvesting in June/July:
Swift: produces lots of small, round potatoes with short plants ideal for growing in containers.
SECOND EARLIES for planting early-mid April for harvesting in July/August:
Charlotte: a salad potato with slightly waxy yellow-cream flesh.
Estima: ideal for boiling and mashing if harvested early. If left in the ground it makes a good baking potato. Large oval tubers with a smooth skin and pale yellow flesh
MAIN CROP for planting in mid-late April and lifted in August for immediate use or in September/October for storing:
Desiree: oval red skinned tubers with pale yellow flesh. Heavy croppers that are tolerant of drought and show a good resistance to disease.
King Edward: has good keeping properties and above average disease resistance. Flesh is creamy-white.
ONION SETS: plant in February to April and lift when they mature in August.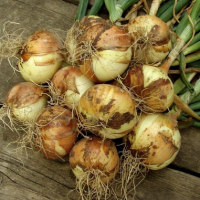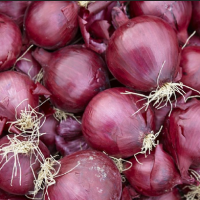 Red Baron: produces flattish-round bulbs of dark red.
Sturon: produces straw-coloured bulbs.
The onion sets come in 200g bags.
Gill Tamsett
Trading Secretary