It isn't a glamorous job – but, before the weather warms up, take the opportunity to have the ultimate spring clean..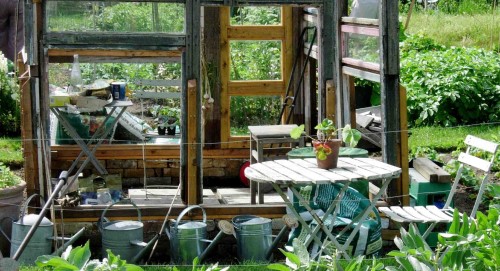 Removing algae, moss and grime lets in more light and helps reduce pests and diseases – says the RHS.
SO – here's a quick checklist – but the full advice is worth reading.
Remove the plants outside (cover with fleece if cold)
Brush or vacuum to remove dust and dirt
Clean structure with disinfectant or detergent – check the RHS link for details and good advice.
Ease out dirt – often trapped in glass overlap
Replace broken parts
Extend cleaning to propogation area and equipment
Find the full advice from the RHS HERE