EcoLocal, a Carshalton based charity are running their successful short course to help you to grow your own healthy, organic food without harming the environment.
For further information and to book, visit http://www.ecolocal.org.uk/highlight/organic-food-growing-course/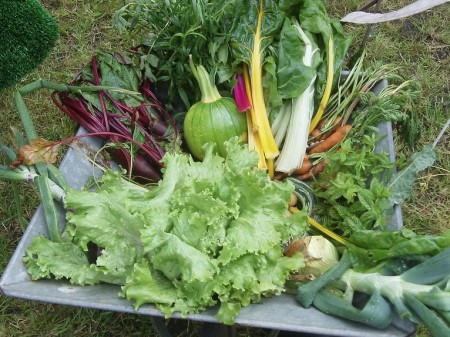 Comments from past students….
"It's a great mix of practical and theory so the information goes in twice and ensures you're more likely to remember!" 
"Very knowledgeable tutor".
"I had only just got an allotment so the 6 lessons were exactly in line with what I needed."
The course teaches eco-friendly gardening; no-dig methods, crop rotation, organic pest control, making natural fertilisers and more. It's suitable for beginner and intermediate growers. teaching is a mixture of theory and practice, allowing students to try out the skills they learn, understanding how to plan, so they can make the most of their veg patch or allotment.
Running over 6 Saturday mornings, beginning 23rd April 2022.
The course is face to face outdoors for the practical skills teaching elements, taught on the Carshalton Community Allotments, just a 5 minute walk from Carshalton station. The theory is taught live via Zoom on alternate weeks. More travel information